Thank you to all who participated in this year's Taste of Paramus!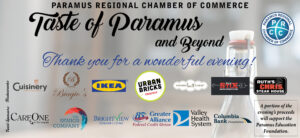 CONNECT & BENEFIT FROM A CHAMBER THAT'S GROWING
The Paramus Regional Chamber of Commerce is one of the area's fastest growing and most influential chambers. With over 300 members strong — our focus is helping our members grow their businesses.
WHY JOIN OUR CHAMBER?
Chambers of Commerce are stronger than ever. By joining, you get more than exposure for yourself and your organization. Join today and experience the difference!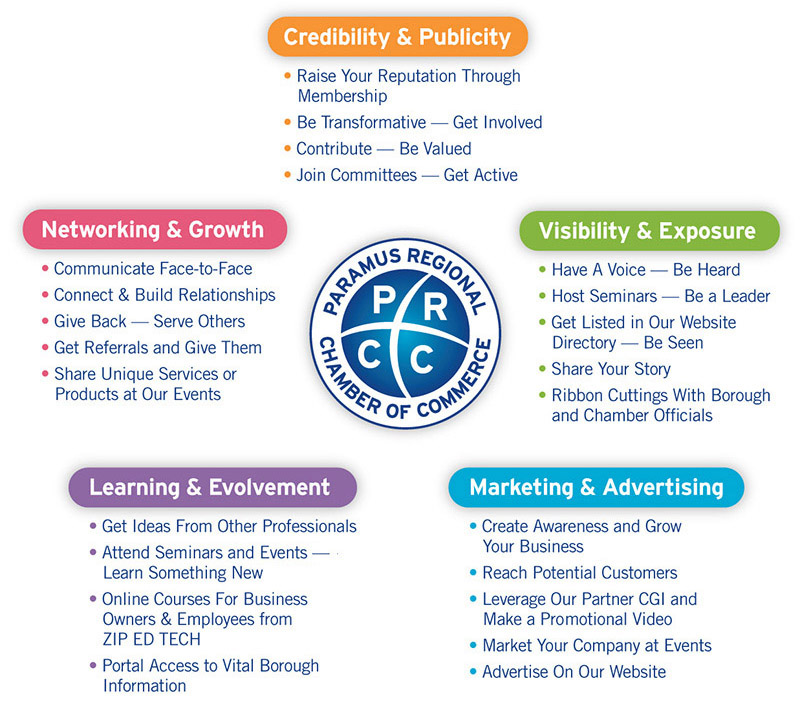 Dynamic Networking and Seminars
Each event provides an opportunity for business development.
Connect with other business and community leaders
Spotlight your services and products at chamber trade shows
Network with other business and community leaders in Bergen and Passaic County with automatic membership in the Inter-Chamber Alliance
Join PRCC committees where you work closely with other members
Learn proven business-building strategies that are presented by recognized business leaders, such as

"The one sales technique that will change your life"
"Professionalism and good manners show you care about your customers"
"What every business needs to know about emergency preparedness"

"Networking that builds relationships"
What our members are saying
"I became a member of the Paramus Chamber just after I started my business in 2001. Now over 50% of my business is done with other businesses I met through the chamber while volunteering on the board, chairing events and inter-chamber networking."
Mike Lindsay
Chief of Big Ideas / Middle-Earth Promotions
"Through volunteer work for the Chamber and attending many events our business has established a network of referrals that has helped grow our business to three times the size we were in 1998, when we joined. I'm always pleasantly surprised when I meet someone and they have already heard of our company just from networking."
Dimitri Miaoulis
Baroan Technologies
"As a result of attending our first Chamber event, we won a new weekly account. Needless to say we are planning on attending many more events in the future."
Randy Varrecchia
Evergreen Floral
"Please extend by sincere thanks to the members of the Paramus Regional Chamber of Commerce for their Holiday Gala donation to the Children's Aid and Family Services. Your generosity has warmed our hearts! Your gifts of a very generous quantity of assorted toys were used to fulfill the wish list of the children throughout the agency.  Your gifts are a wonderful demonstration of the compassion and generosity the children in our care so desperately need. Receiving such personal gifts lets them know they are part of a community that really cares."
Liz Mason
Children's Aid and Family Services